So, You Want to Get into Corporate Security?
Although the global demand for physical security is growing, nuances of corporate security have become harder to navigate. From corporate standards and policies to emergency management, even those with extensive skills in the military or law enforcement may struggle to transition into the field.
After years helping folks from the military, law enforcement, emergency services, and federal jobs move into corporate physical security, Carlos Francisco understands how to get you noticed, hired, and set up for success in your new career. So, You Want to Get into Corporate Security? guides you through everything you need to prepare, including:
Insights into corporate culture
Resume and interview prep
Follow ups and offers
Your first 30 days on the job
Don't just get the job – let Carlos be your Corporate Security Translator, and start your first day genuinely ready for service in your new career.
Retail: $16.99
eBook: $9.99
More About This Book
Podcast
Carlos continues discussing corporate security in The Corporate Security Translator Podcas‪t‬, available from Buzzsprout, Spotify, iTunes, Google Podcasts, and other podcast platforms.
---
Media Kit
For more information, please contact us.
Downloads
Interview Cheat Sheets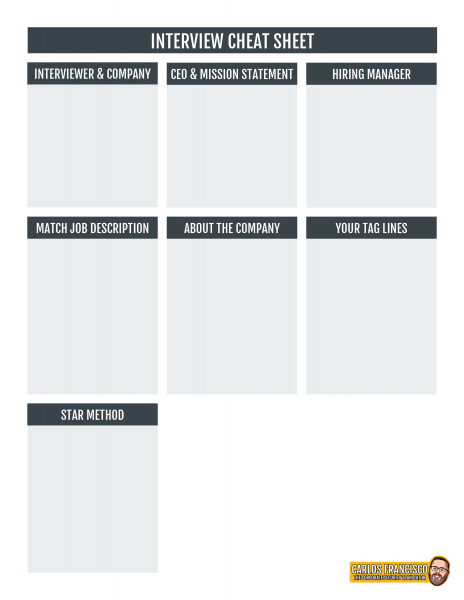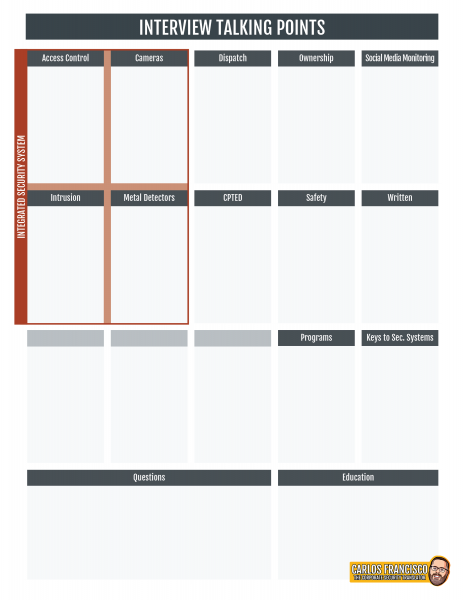 ---