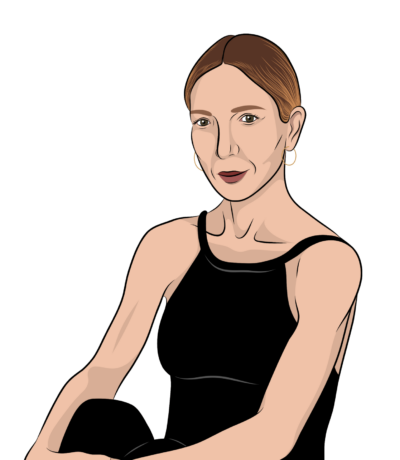 Danit's rich life experience in business, law, military, parenting, and the arts enable Danit to apply the theoretical and philosophical ideas behind yoga and meditation into a relevant, practical approach for the real world. For many years, Danit has spent each day practicing and teaching yoga and meditation. She finds yoga to be a natural extension of her deep roots as a ballet dancer.
Danit's unique voice and distinctive style of teaching evolved into the Yoga By Danit Method™. Danit's method focuses on achieving the greatest opening of the body and mind through a combination of effort and surrender. The method extends beyond the classroom and endeavors to provide students with practical tools they can use to improve the quality of their day-to-day lives. The studio she founded has become a special community where students feel mutually supported, empowered and safe — a place where they are inspired to face the challenges of modern life.
Danit owns a yoga studio in Greenwich, CT and is certified in vinyasa, restorative, yin, meditation, Baby & Me and postpartum yoga, anatomy, and the science of stretching.
---
Sign Up for Updates about Danit's book!