Now Available: Spin the Bottle Service by Kirsten and Paul Moxness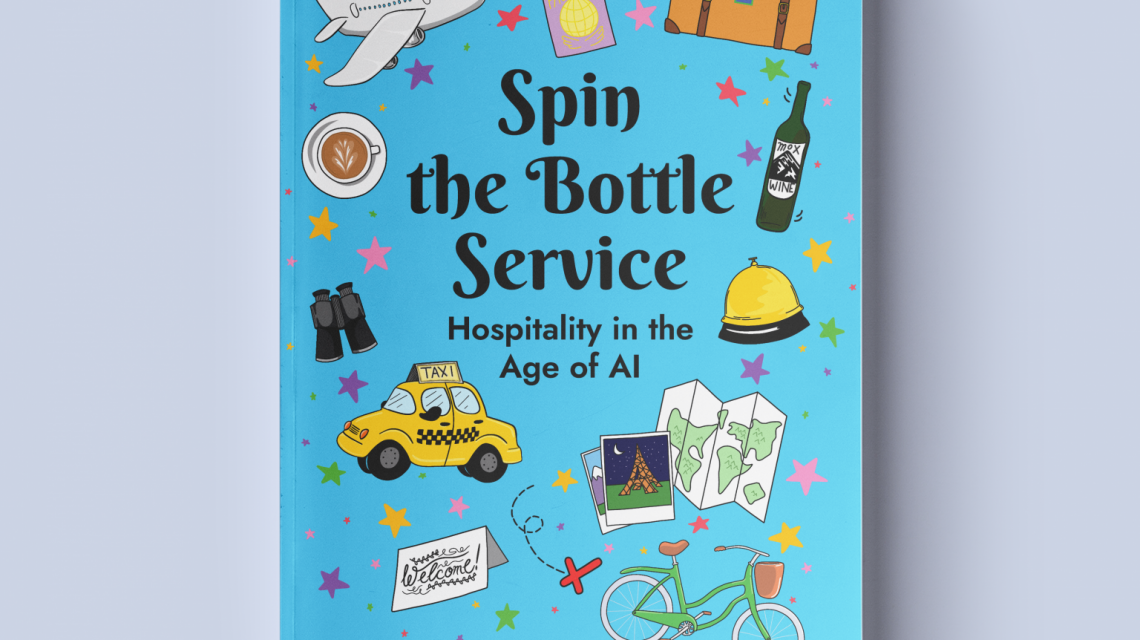 In our increasingly data-driven world, the ability to craft a meaningful human interaction will be a big differentiator in the market battle for guest satisfaction and retention. From something as simple as pouring a drink and spinning the bottle so the label faces the customer, to taking a compassionate and proactive approach to safety and crisis management, Kirsten and Paul Moxness share their expertise from both sides of the proverbial welcome desk in their new book.
Using examples from over thirty years of international travel and experience in the hospitality industry, Spin the Bottle Service explores key elements of creating personal experiences for guests. With engaging stories to illustrate concepts, don't miss this wonderful read for anyone who loves to travel!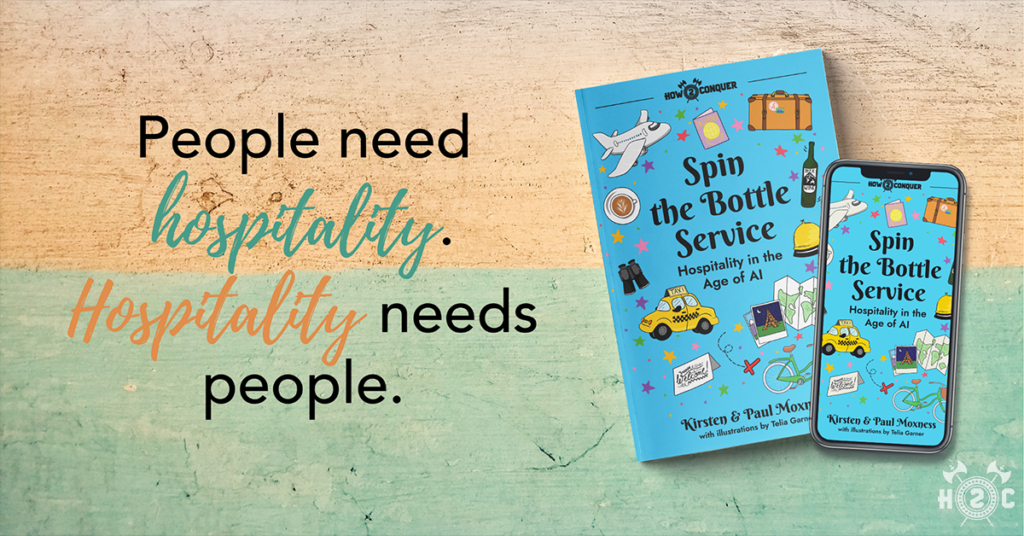 What Others are Saying
"A subtle, yet warm page-turner, Spin the Bottle Service uses excellent storytelling and descriptions of Paul and Kirsten's travels to help readers better understand how people shape hospitality's best practices."
— Marion Russdal-Hamre and Bjørn Platou, General Manager at Decon-X International AS, Oslo, Norway
"Spin the Bottle Service will not only help you deliver more personalized and caring service, but it will also help you be a better guest. If Paul and Kirsten send one clear message, it is that recognizing the person on the other side of the table makes for a better life experience, regardless of which side of the table you are on. Well written, interesting, and informative."
— Maggie Craig, Award-Winning International Screenwriter and Filmmaker
"[Kirsten and Paul's] down-to-earth and often humorous stories capture you immediately as they're so easy to relate to. Although written from a hospitality point of view, the practical insights and tools offered can easily be applied by anyone — in any industry — who wishes to truly up their game on service touchpoints."
— Jan Spooren, Talent Development and Management Specialist