Now Available: So, You Want to Get into Corporate Security? by Carlos Francisco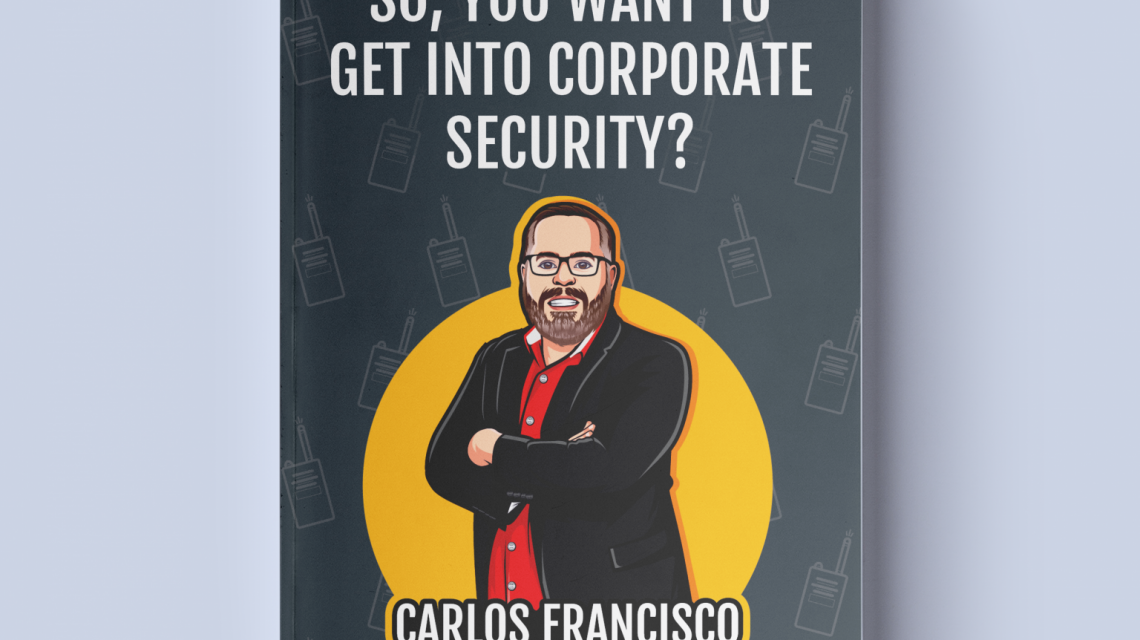 Have you been thinking about transitioning to corporate security from the military, law enforcement, emergency services, or a federal job? Don't stress over what comes next — let Carlos Francisco be your guide, and start your first day genuinely ready for service in your new career!
After years helping folks move into the corporate security world, Carlos understands how to get noticed, hired, and set up for success in your new career. With everything from resume and interview prep to guidance for your first days on the job, don't miss this essential handbook (or the downloadable resources) for your next career.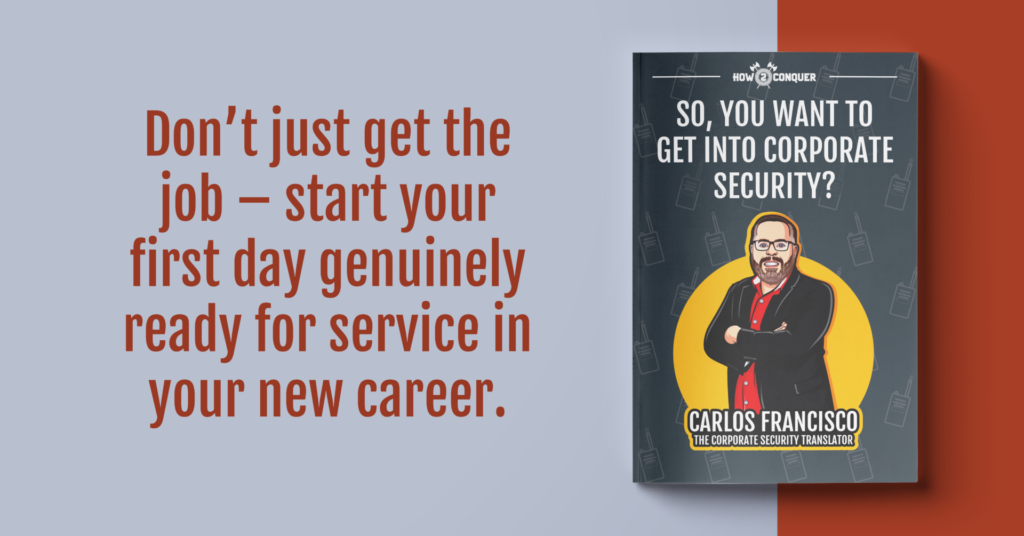 What Others are Saying
"Can the transition be a scary process? Not if you plan your exit strategy and prepare yourself! The first step is purchasing Carlos Francisco's book So, You Want to Get into Corporate Security? It provides an all-encompassing guide to the transition into corporate security and instills confidence, preparation, and ultimately success! Coupling it with Carlos' podcast The Corporate Security Translator will assist all levels of law enforcement, from the rookie to the seasoned officer close to retirement. Go get this book!"
― Ryan Erwin, General Manager of Marksman Security Corporation and Former Assistant Chief of Police
"Having interviewed hundreds of professionals transitioning from the military or government sector, I have found that while they are all highly capable, they have limited operational knowledge in many areas, much like private security professionals would if they were entering government service. Carlos hits many points that will ease the transition from public to private and help demystify the corporate security world. If you truly want to 'get into security,' then this is a great starting point!"
― John Lineweaver, Regional Data Center Security Manager
"I've worked with thousands of people during their career transitions, including many military veterans and law enforcement officers. When they ask how to get ahead in their corporate job search, my most important advice is always to talk to an expert in the field. So, You Want to Get into Corporate Security? offers an insider's point of view with a wealth of resources for professionals at any job level who want to work in the world of corporate security."
― Scott Vedder, Fortune 100 Recruiter and Bestselling Author of Signs of a Great Résumé and Signs of a Great Interview